WHO ARE WE?
AMAL TOURS is a Destination Management Company [DMC] having its main offices in Khartoum, Sudan. We have an experienced, friendly, helpful, understanding, and knowledgeable workforce, hence our clients are assured of safe and reliable service while visiting Sudan and touring with us.We offer you a range of specialized tours that focus on the magnificent, scenic and natural beauty of Sudan – Heart of Africa.
We work within Sudan as inbound and outbound tour operator. In showing you this spectacular part of the world, we will also ensure that you are exposed to the rich history, cultural diversity and varied culinary tradition of the region. We invite you to travel with us and trust that after your holiday you will consider us your friends.
AMAL TOURS was launched in the year 2011 with a long-term objective of offering a safe and reliable medium of travel to customers traveling to and out of Sudan. We have been in operation for the last few years and have successfully handled thousands ofcustomers traveling to and out of the country.
AMAL TOURS packages are based on individual travels, families and groups.We are also able to work to budget to suit your requests. We will find you the best and fairest prices. Please get in touch today via email, telephone with your trip ideas. We will make it our upmost mission to find you the best value deal whilst not sacrificing your needs & tastes.
AMAL TOURS aims to give you that personal service and go that extra mile to find you that perfect holiday. We will ensure not only will it be perfect, but we will make it our mission to make it spectacular.
Weare available out of office hours should you need to get in touch with us. Booking with us you can always be assured you will have the necessary protection and guarantees.
We are available out of normal office hours so you can be rest assured any enquiries, emergencies or problems can be dealt with should any arise. We will look forward making all your travel dreams come true …
Please check out our Facebook, WhatsApp, Twitter, Email, Imo, and Instagram below for offers, updates, travel photos, travel information & advice.
OUR MISSION
To offer better business solutions that work, satisfy our client's needs and expectations in a total quality environment.
OUR VISION
To provide and conduct efficient, reliable, considerate operations with the highest standards of performance, ethics and integrity by attaining value added services.
OUR VALUES
• Savings – the reduction of the total cost of travel expenses
• Service – increased employee satisfaction leading to efficient client services
• Technology – improved employee productivity, will be of value to the clientele
• Integrity
• Commitment
As a team we understand that people work hard all year round and reward themselves with a well-earned holiday and this is why it is extremely important to us to do the very best we can to get our clients exactly what they need and deserve.
Whether it is your annual family break, your dream travel to Sudan of a lifetime, we will guide you through every step of the way. We pride ourselves on our knowledge and experience. Make sure that you take advantage of all the help we can offer when booking your next holiday.
ALI ELNOUR IDRIS, Ph.D.; MBA, MBS, BA
Founder & General Manager
The founder has successful track record managing projects and identifying opportunities on domestic and global level, during the last 25 years. He has extensively developed diversified businesses in the Kingdom of Saudi Arabia, United Arab Emirates, and in quite number of African states, including but not limited to Somalia, Djibouti, Kenya, Tanzania, Zambia, Zimbabwe, South Africa, Morocco, Tunisia, Libya … and Senegal. The owner started tourism industry business during course of last 10 years during which has touched an advanced success record, and proud to say we are leading the tourist show in Sudan.
HIBA KABASHI MALIK, BA
Co-Founder & Product Manager
She paired up in this business in 2011 and hence started her travel business carrier by focusing on product development depending on her academic qualifications and accumulated field experience. She is driven and motivated Business Development Expertise and in fact she is the driving force behind the successful story of Amal Tours. Her promise to business is to make available considerable range of products to our esteemed clients.
MR. ABDELSALAM
TOUR CONSULTANT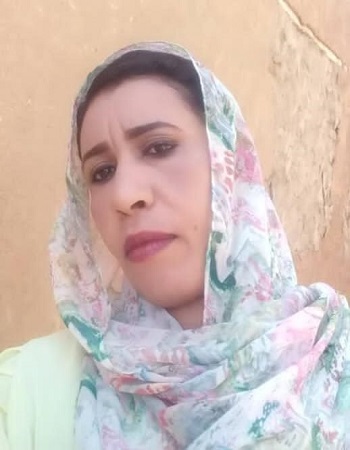 MR. MOHD. ALI
OPERATIONS MGR.