Trip Summary
Sudan has the most huge ever tourist attractions in the Africa continent – it holds some of the world's most incredible history, archaeological sites, ancient ruins, golden sand dunes, and resilient cultures. Additionally, Sudan holds the purest Red Sea water for diving, scuba diving, Coral Reefs, besides DINDER National Park that is considered the biggest wildlife Park in Africa. On this truly intrepid tour, you'll discover the capital city of Khartoum, pyramids of Meroe, Naqa, Musawarat, Jebel Berkal, Nuri pyramids, El Kurru, Petrified Forest, Old Dongola, Deffufa, Tombos, 3rd cataract, Soleb, Kawa, Sesibi, Sdeinga, and Sai Island.
Highlights
Discover fascinating Nile confluence at Khartoum as well as National Museum – one of Sudan's best museums displaying royal statues and 3,500-year-old artifacts.
Watch an incredible display of faith and celebration as whirling dervishes from the Sufi Community twirl, dance and worship outside the tomb of Hamad Elneel before sunset.
Ditch the phone and settle in for evenings spent in stargazing at an endless sky while enjoying mobile camps in the Nubian Desert.
Naqa – a ruined ancient city and trading station, east of the Nile, with two striking temples.
See an unforgettable hundreds of pyramids at the Royal Necropolis of Meroe, watching as crumbling sandstone is warmed by the light of day.
Kerma – one of the oldest inhabited towns in Africa and a vast archaeological site in Nubia.
Kerma Museum – an edifice displaying relics from the Kerma site, with seven granite statues and Nubian artifacts.
Trip Itinerary
DAY 0: ARRIVAL TO KHARTOUM
MARHABA! Welcome to Khartoum, the capital city of Sudan. This is 14-day tour to Capital City of Khartoum and to discover the Meroe Island treasures. Upon arrival our staff will meet you at Khartoum international airport and arrange your complimentary transfer to hotel.
DAY 1: KHARTOUM CITY-TOUR
This morning you should get ready for almost full day drive to explore the capital city of Khartoum and surroundings. On the way to the National Museum, we pass the Presidential Palace that stands since the English General Charles George Gordon was Sudan's ruler at the beginning of 19th century. We continue driving to the National Museum of Sudan, which accommodates ancient civilization of Sudan. You continue your journey into history and cross the confluence of the Blue and the White Nile to Omdurman, the old capital of Sudan, to see the Mahdi tomb, Khalifa's House Museum. After lunch break, you pay a quick visit toOmdurman traditional market. As the sun begins to set, you proceed to the tomb of Hamad Elneel where we have the rare chance to witness the bizarre dances of the Dervish [on Friday only].  Now it may be the time to get back and relax at your hotel.
Breakfast, Lunch, and Dinner
Three-Star Hotel
DAY 2: KHARTOUM – OLD DONGOLA – DESERT
Following breakfast immediately you will be picked up from your hotel and will start driving northward from Khartoum to visit Old Dongola, 400km, [formerly Christian and later Islamic capital of Nubia], site for several Coptic Christian churches. Centre of the Nubian region has many colorful houses that are decorated with floral motives. You will be able to see the ruins of the seventh-century Church of the Granite Columns, plus the defensive structure archaeologists call the Throne Hall, and more. After visiting old Dongola we continue driving towards new Dongola for an overnight on the way.
Breakfast, Lunch, and Dinner
Tent Mobile Camp
DAY 3: DESERT - SESEBI – SOLEB
Next day early morning and once breakfast is served; we drivethrough the west river bank to Sesebi, 50km, a military outpost of Pharaoh Akhenaten. We will be visiting the temple of Soleb, a Nubian copy of the temples of the Egyptian New Kingdom, with many remaining pillars and walls covered in hieroglyphic inscriptions. The structures are believed to date from 1500 BC.
Breakfast, Lunch, and Dinner
Nubian House
DAY 4: SOLEB – SDEINGA –SAI - SOLEB
Next dayearly morning, we will drive to Sdeinga, 50 km to pay a visit to the temple dedicated to the Queen Teje, the mother of Akhenaten. After that we are visiting the island of Sai, with settlement ruins from old Nubian, Pharaonic and Christian times. Afterwards, we return to Soleb through the desert along taking the old Darb el-Arbaeen – the "Road of Forty" – which means a camel took 40 days from Khartoum to Cairo on this road.
Breakfast, Lunch, and Dinner
Nubian House
DAY 5: SOLEB – 3RD CATARACT – TOMBOS
Next day morning, we drive to the 3rd cataract for a quick fascinating photo stop and checking out the naturally shallow parts of the river that caused issues for ancient Egyptian sailors. Then we will drive to Tombos, passing prehistoric rock inscriptions near Sebu where hundreds of images dating from the prehistoric to Egyptian era can be seen. We will pay a visit to hieroglyphic inscriptions and a recumbent statue of King Taharqa in the granite quarries.
Breakfast, Lunch, and Dinner
Nubian House
DAY 6: TOMBOS - KERMA – KAWA - KARIMA
This morning we will visit the capital of Upper Nubia during the 3rd and 2nd millennium B.C. and specifically the epic site of the ancient city of Kerma, including the only diffufa's (unique earthen temples) in known existence. Spend time in the small Kerma Museum, where seven granite statues depicting pharaohs discovered in 2003 are on display. Then we drive to KAWA, to see the sand-covered temple ruins. Thereafter, we drive to Karima to visit the sites that surround the nearby mountain of Jebel Berkal are particularly beautiful in the morning light, so an early start is on the cards today. We start to explore the Jebel Berkal archaeological sites which are on the World Heritage list. Here we see Temples and Pyramids from the Royal necropolis of the ancient city of Napata.
Breakfast, Lunch, and Dinner
Nubian House
DAY 7: KARIMA – EL KURRU – NURI - KARIMA
This morning we drive southwards to the village of El Kurru, 18 km to explore the subterranean tomb of king Tanwetamani that is decorated in the classical pharaonic style. Afterward, we drive to Nuri, 25 km to visit the cemetery containing the pyramids of the 26th dynasty, among them that of Pharaoh Taharqa. Not far from there, there is aninteresting site of petrified wood, an ancient forest with hundreds of huge trunks.
Breakfast, Lunch, and Dinner
Nubian House
DAY 8: KARIMA – EL DAMER - MEROE
This morning we have deep-drive through Bayouda desert to Meroe. Once get there, we visit a treasure trove of hundreds of pyramids in Meroe – Kingdom of Black Pharaohs – that offer rare insight into life and death in ancient Nubia, located among undulating sand dunes. These Pyramids belong to the Royal Necropolis of Meroe and some of them are perfectly preserved. Each pyramid has its own funerary chapel with the walls fully decorated with bas-reliefs that show the King's life and offers to the gods. You enjoy the incredible sunset in front of the pyramids and spend the night under an open sky. Next day, you also enjoy incredible sunrise and unforgettable walk around the pyramids.
Breakfast, Lunch, and Dinner
Mobile Tent Camp
DAY 9: MEROE - NAQA - MUSAWARAT - KHARTOUM
We drive north to visit the temple of Amun, the Roman chapel and the lion temple at Naga, which is developed during the Meroitic period. Afterwards, we drive to towards Musawarat es-Sufra around 20km, an extensive temple area with rare elephant depictions. Thereafter, we drive back to Khartoum.
Breakfast, Lunch, and Dinner
Three-star Hotel
DAY 10: Free time till we transfer you to the airport for departure.
WHAT'S INCLUDED:

All accommodation as stated in the itinerary.

All transport and transfers.

24-hour airport arrival & departure transfer service (on tour days).

Services of a local tour guide throughout.

All sightseeing tours as per itinerary.

Mineral water outside Khartoum.

Boat excursion on the Nile, if any (life jackets will be provided).

Meals as indicated in the itinerary.

Visa invitation letter for most nationalities.

WHAT'S NOT INCLUDED:

International flights (available on request).

Arrival taxes.

Sudan visa fees (an invitation letter will be provided).

Travel insurance.

Entrance fees to archaeological sites, photo permits and local passport registration.

Meals not indicated in the itinerary.

Drinks, snacks and other personal expenses (e.g. laundry).

Tips for tour guide& driver.

Any other items not mentioned above.
Notes:
The section of this tour out of Khartoum operates in two directions on different dates – either starting with Meroe, or starting with Karima. The same sites and overnight stops are maintained, just in the opposite order. Hence, itinerary may start either way.
Pricing depends on your travel dates, number of travelers, and category of accommodations you would like to stay in.
Gallery
1 / 49
2 / 49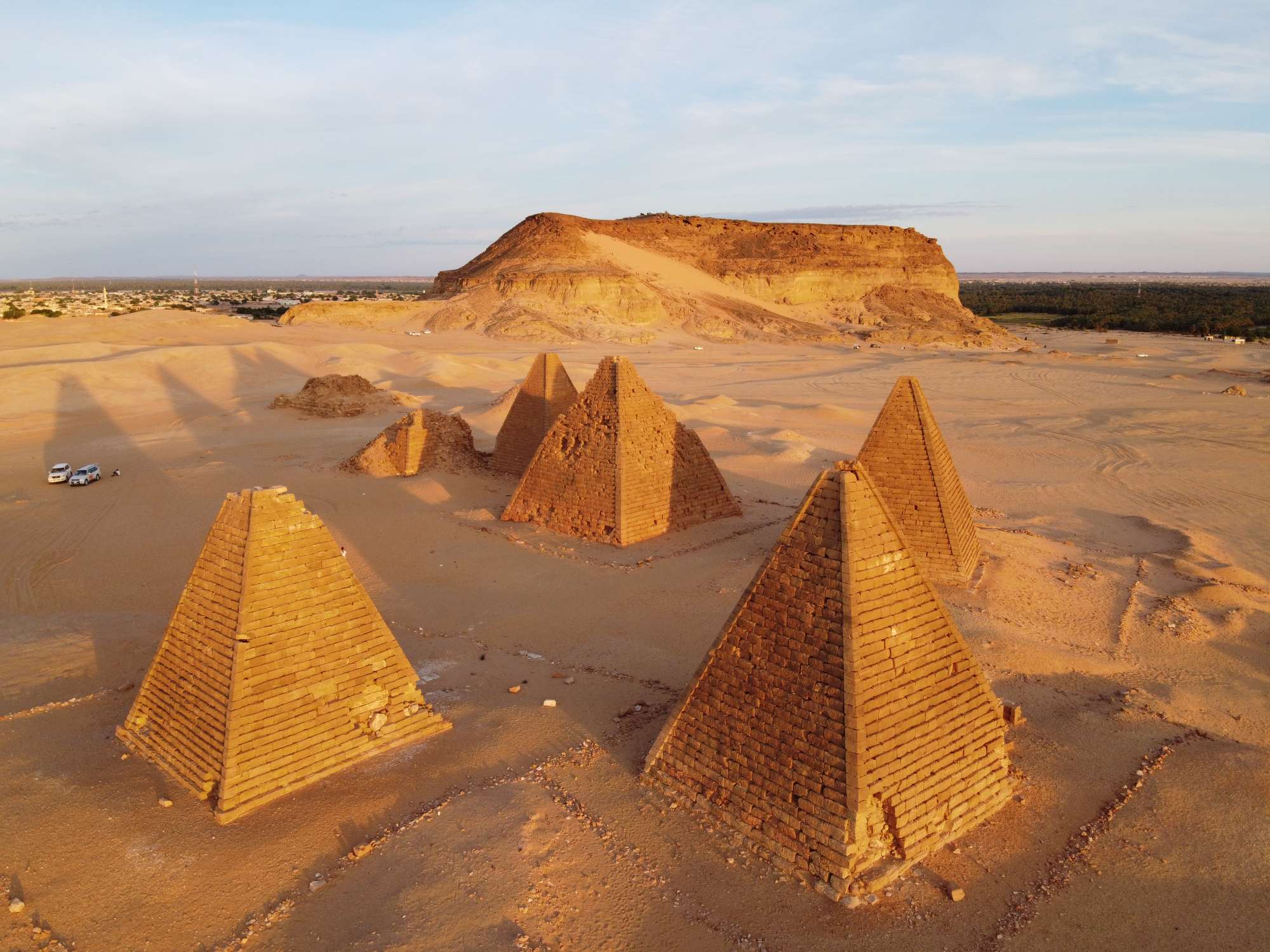 3 / 49
4 / 49
5 / 49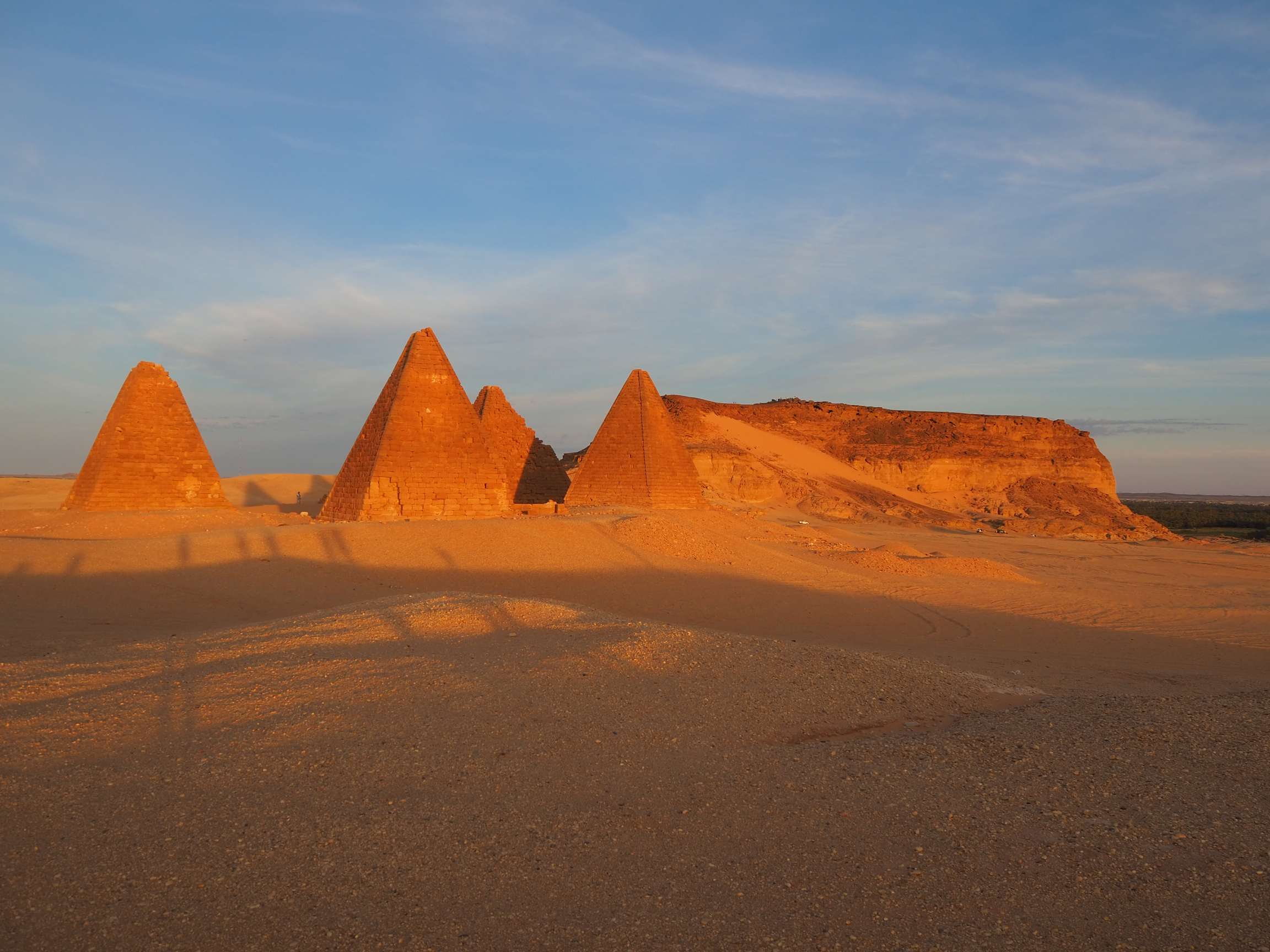 6 / 49
7 / 49
8 / 49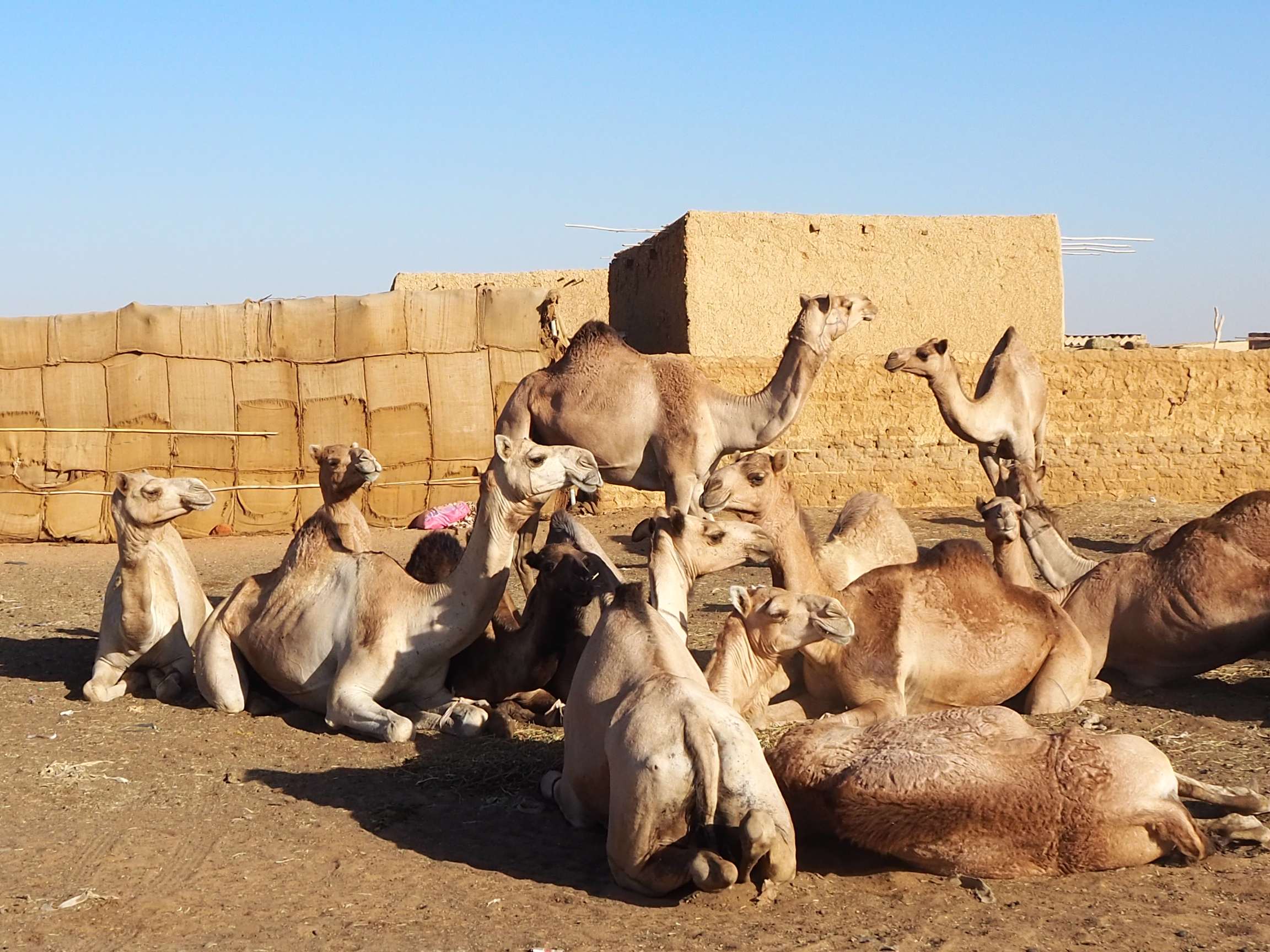 9 / 49
10 / 49
11 / 49
12 / 49
13 / 49
14 / 49
15 / 49
16 / 49
17 / 49
18 / 49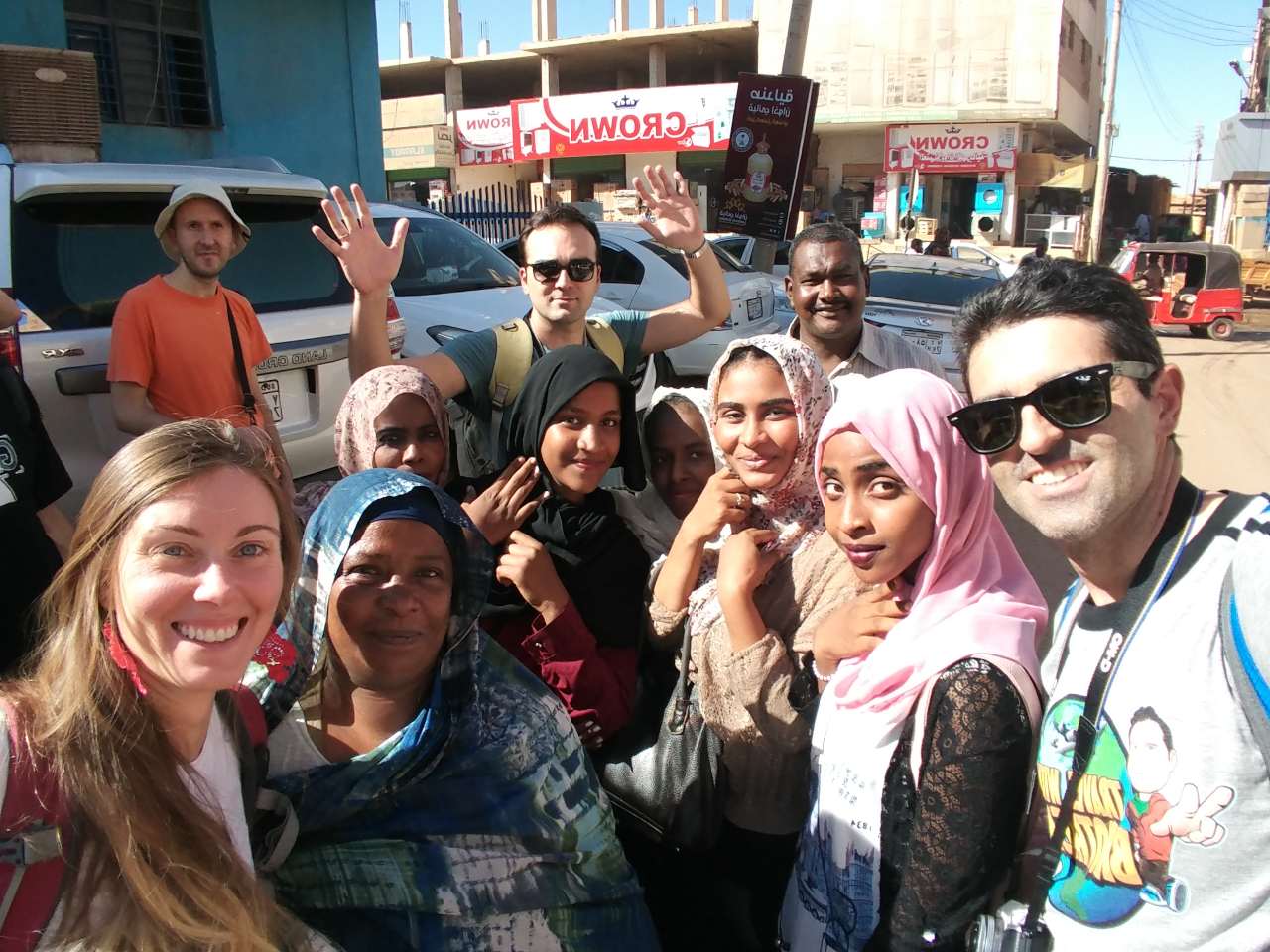 19 / 49
20 / 49
21 / 49
22 / 49
23 / 49
24 / 49
25 / 49
26 / 49
27 / 49
28 / 49
29 / 49
30 / 49
31 / 49
32 / 49
33 / 49
34 / 49
35 / 49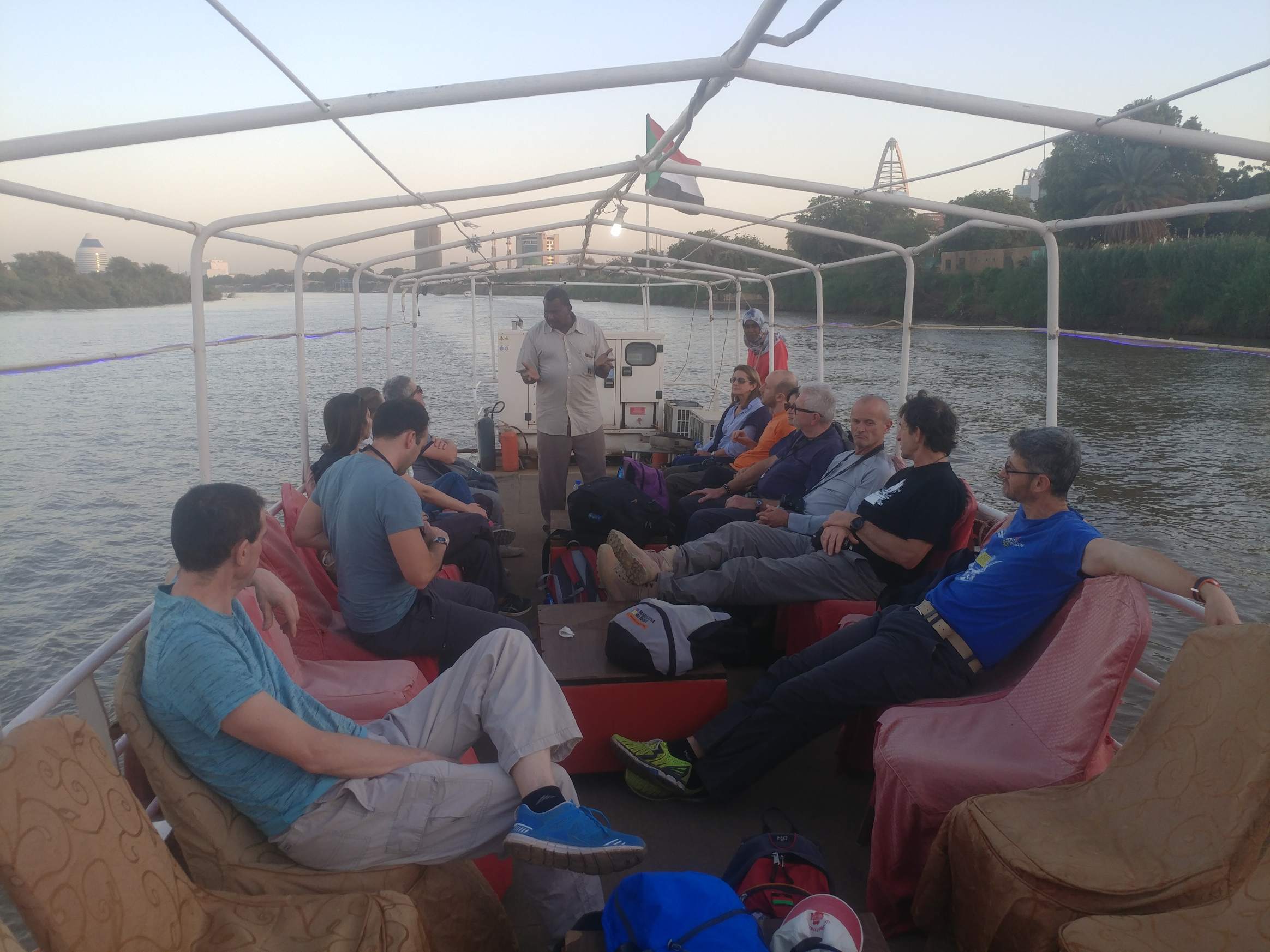 36 / 49
37 / 49
38 / 49
39 / 49
40 / 49
41 / 49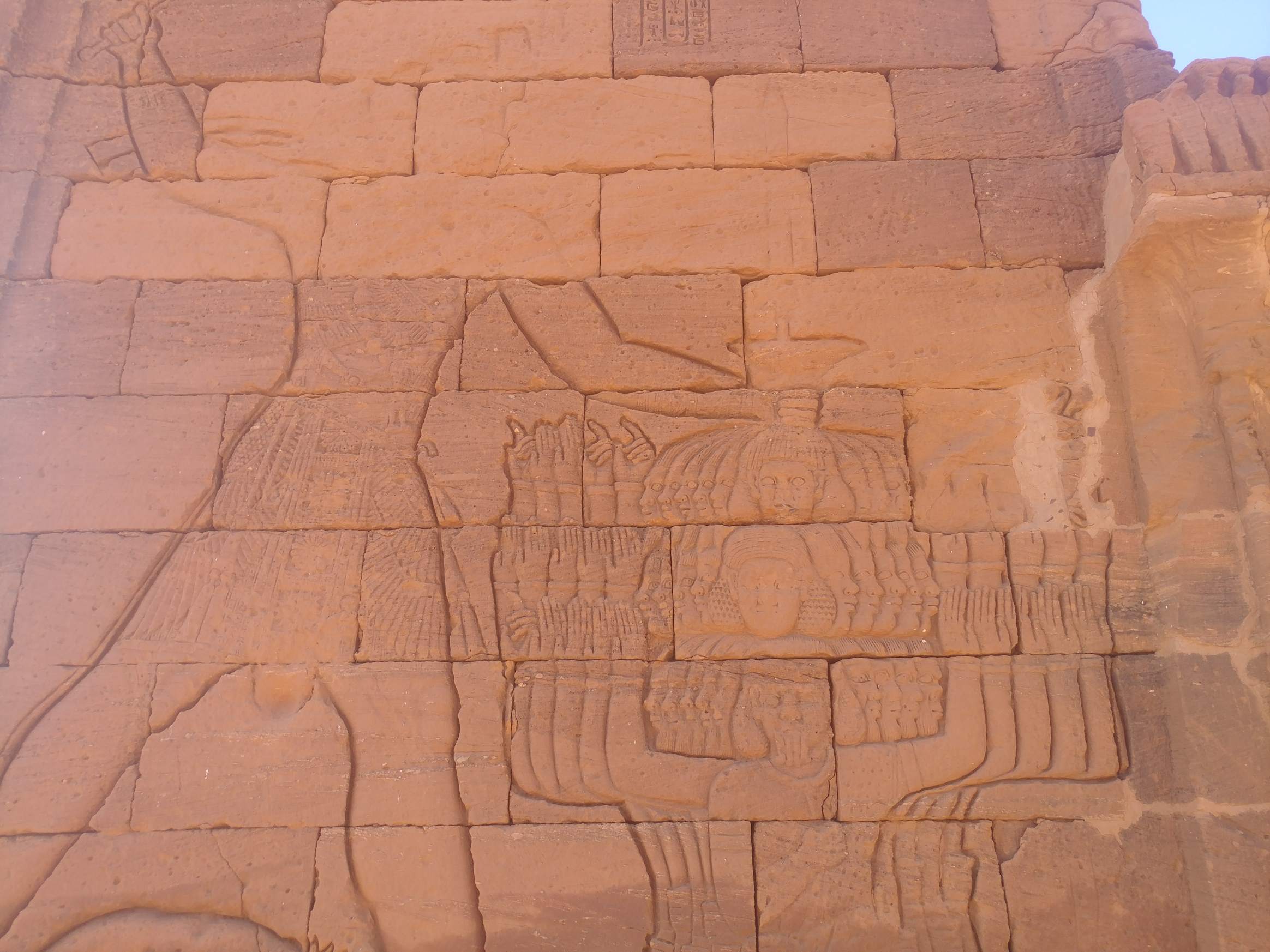 42 / 49
43 / 49
44 / 49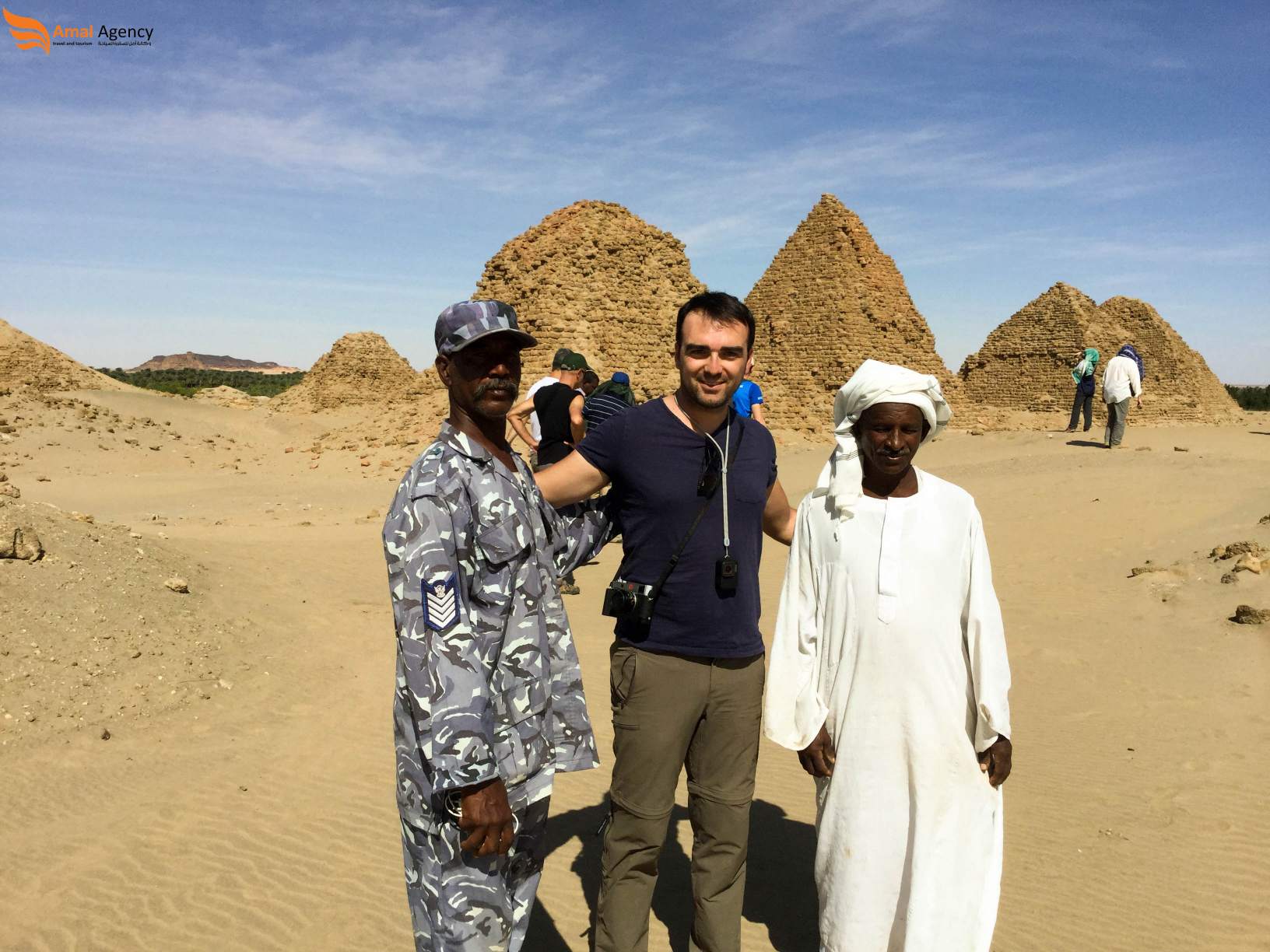 45 / 49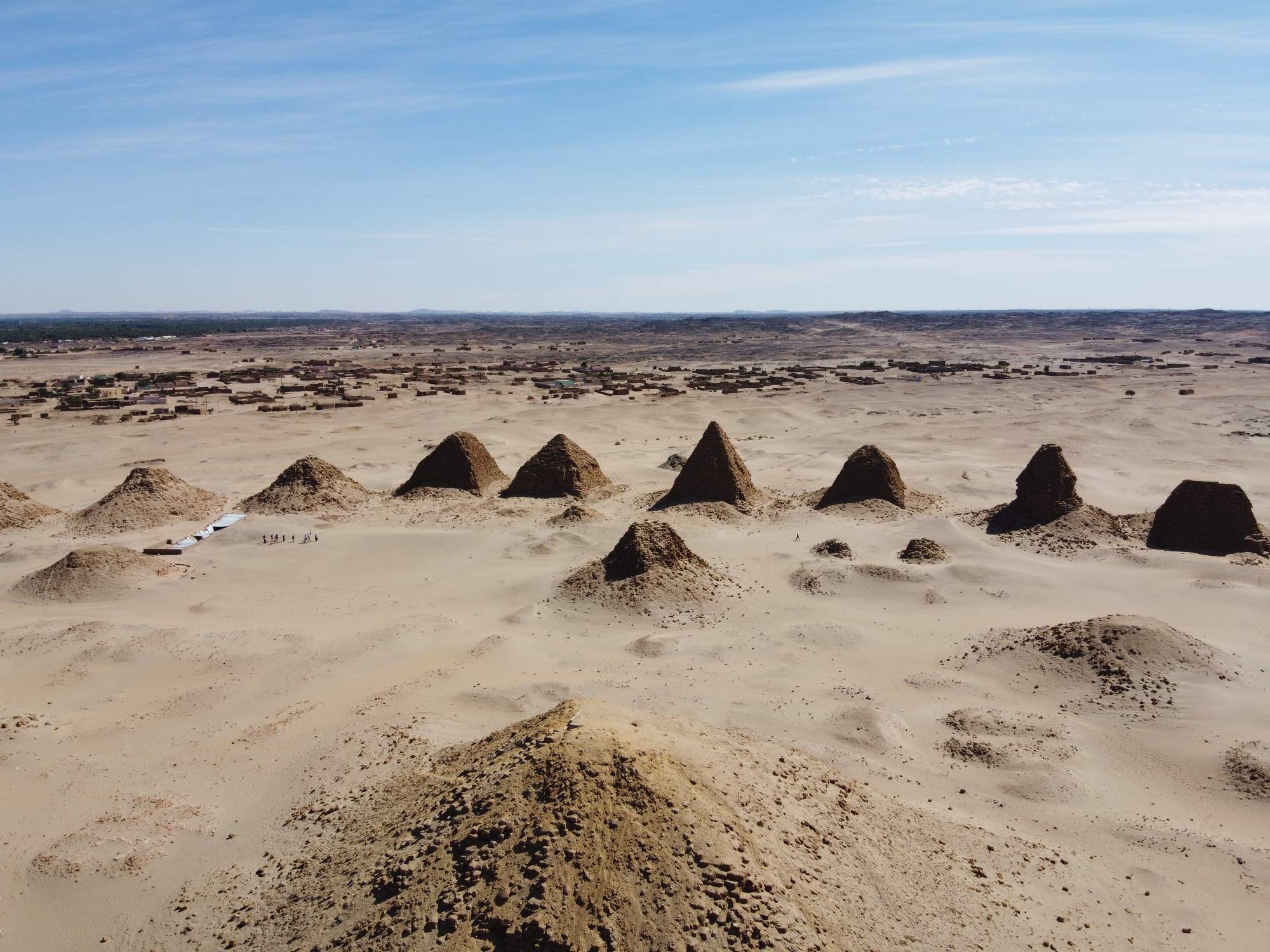 46 / 49
47 / 49
48 / 49
49 / 49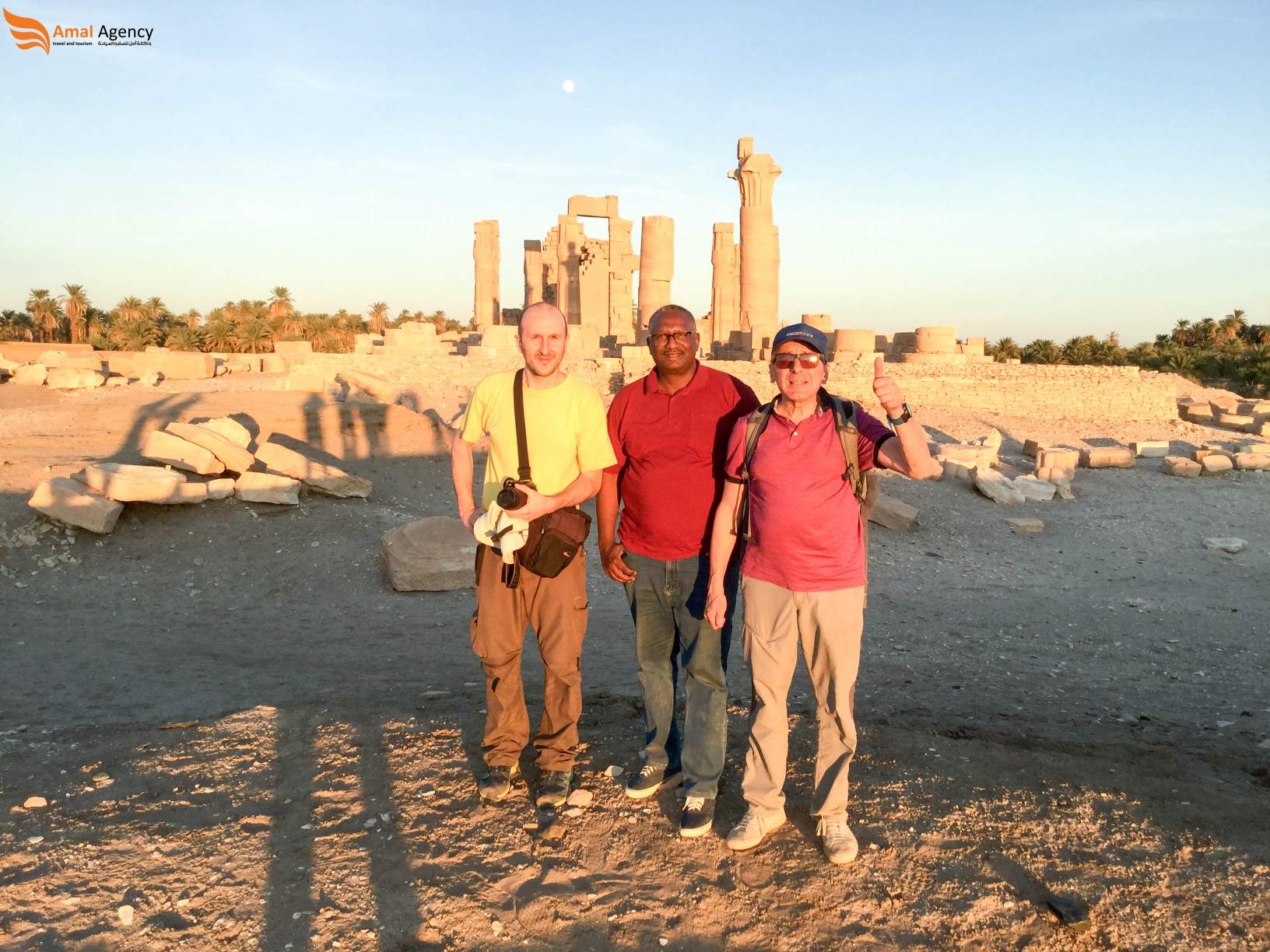 ❮
❯
Map